Court Filing & Issuance
At TDOT Litigation Servers Inc., our professionals will file the court documents on your behalf in an efficient manner. We are expert at court filing and have complete knowledge in handling all the legal matters related to businesses. We will be there for you every step of the way. We have been serving corporate bodies, private sectors and legal professionals for the past many years now. With us, you get peace of mind knowing that your legal matters are being handled by professionals. Get in touch with us today to know more about our litigation and issuance services.
Process Serving
We are a team of professional process Servers. Our experts are dedicated to providing quality legal services with a hands on personal touch. Our expertise and attention to detail will ensure that you get a positive and favorable result in less time. We understand the importance of getting your job done quickly, on time and correct. We utilize GPS tracking, photo verification, and electronic document management. Contact us today, and our knowledgeable and reliable staff will be happy to assist you and answer any of your questions.
Document Retrieval & Research
We are legal document retrieval and research specialists in the GTA. Our research experts have years of experience in investing and collecting documents from courts and government agencies. Our experienced staff can obtain registers of actions, search the court index for case filings, check case statuses, and more. Our research team is always ready to handle time-sensitive request. We pride ourselves on offering quality and efficient services to our clients with the utmost precision.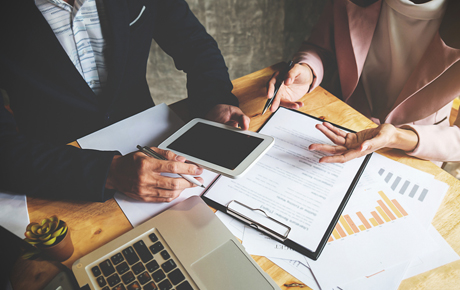 Corporate & Real Estate Services
At TDOT Litigation Servers Inc., we are dedicated process servers who will take care of all your document filing needs. We understand how critical reliable and prompt process serving is to corporates and business owners. Our experienced process servers are reliable and ensure your documents will be served quickly and properly. We know exactly what to do and how to do it correctly and safely. Contact us to learn more.
Skip Tracing
At TDOT Litigation Servers Inc., we have a team of experienced skip tracers who provide detailed reports to the clients. We are competent to locate any employee or individual to verify the legal documents. We make sure to complete the job 24hrs to 72hrs of receipt issuance. We have undergone hundreds of hours of training that has helped us understand the entire process and offer efficient service. We go the extra mile to protect your personal information. If you need fully professional service and support to skip trace, get in touch with us.
Courier Service
At TDOT Litigation Servers Inc., we ensure that all your legal documents are being transported from one place to another in a timely and safe manner. We have been working with attorneys, paralegals, government bodies and licensed investigators for the past many years now. Whether you need rush delivery, same day delivery, or weekly runs within or outside the province, we have you covered. Our legal courier team is experienced and know where to go, who to see and what to do.
MTO Searches
Need to locate an individual, company or property for legal procedure? We can help. At TDOT Litigation Servers Inc., our professionals offer a wide range of services to assist you in preparation of your legal documents. Our goal is to understand our client's requirements, gather their needs, and perform at a high level of professionalism that is unbeatable. There is no client too small, or job too big, for us to handle.